Gun Safe Features to Look For: Your Guide to Gun Safes on the Aussie Market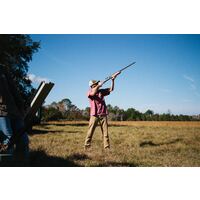 Owning a gun in Australia comes with storage regulations that are designed to keep guns safe and away from unintended users. For most types of guns– those that fall into Category A and B firearms – the legislative guidance centers around just a few basic principles that can leave gun owners wondering how to choose from the plethora of gun safe features available.
Overall, the right gun safe has enough space for all of your firearms and ammunition, has quality construction and a secure locking system.
Size
To determine the size of gun safe that is best for you, consider how many firearms you own and whether your collection will grow in the future.
Do you own just a couple of rifles? The JMV 3 Gun Safe may be your best option. If you own a large collection, the JMV 20 Gun Safe holds as many rifles as its name suggests and is a popular option for collectors and gun enthusiasts.
Both of these models feature separate internal lockable containers, which are perfect for storing your ammunition.
Whichever model you choose, make sure it has room to hold your entire gun collection for a comfortable fit, and some extra room to spare for new additions down the line.
Weight
Weight is directly proportional to the size of gun safe that you choose. Steel plate thickness can range from 2mm to 6mm for ammo storage. All JMV and Winchester safes are made of solid steel, and their steel plates range from 3mm to 6mm thickness. Firesafe models can have wall and door thicknesses that are much larger at 2 x 16mm.
All steel constructed gun safes with a reasonable plate thickness are heavy, but why would you need them to be any heavier than they should be? Traditional thinking may look for heavier models to deter thieves, however if your safes are both equipped with quality steel construction and are bolted down to a secure surface, extra weight isn't necessary. All JMV gun safes come with pre-drilled bolt holes and their fixings, so that you can bolt down your safes to keep them secure.
Lock Security
Lock security is what most people think of when they consider how well protected against intrusion a gun safe is. There are 2 options when it comes to the lock involved – mechanical key locks and electronic locks. While key lock safes can be convenient and what most of us are used to, having a digital lock adds an extra layer of protection, especially because your passcode will be something only you have access to. Digital locks also allow you reset your passcodes multiple times to consistently ensure your gun safety is updated.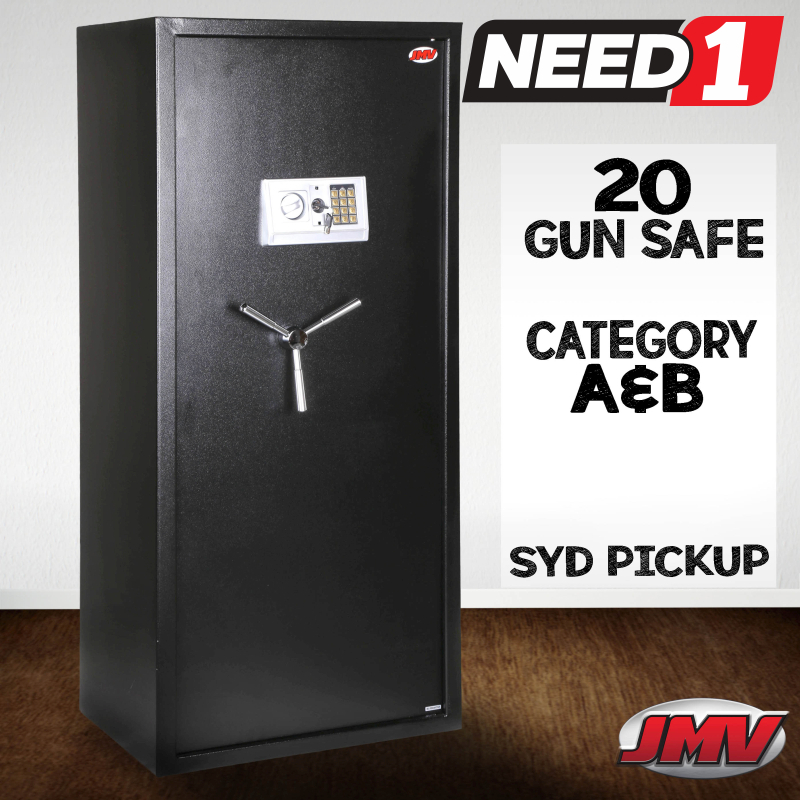 Fire Resistance
While gun safes function to protect your firearms from prying hands, they can also protect them against fire. If you live in a fire risk area in Australia, you know how important fire safety is and may want to give your firearms that extra layer of protection.
When looking for a fire safe model, a good fire resistant safe should hold out against a typical house fire (approximately 650 degrees Celsius) for 1 hour or longer. The Winchester 24 Gun Safe features double fireboard layers between its steel body and hold out in excess of 926 Degrees Celsius for 1 hour of fireproof time.
Quality Construction
A secure bolting system, interior hinges, flush surfaces a solid steel construction are the hallmarks of the highest safe security.
A secure bolting system means better security because it makes the doors on your gun safe harder to pry open. Bolts that extrude from 3 angles – top, bottom and side – give you the best protection to keep your gun safe closed shut and resistant to break in attempts.
Interior hinges are another must have feature. Good quality models keep door hinges on the inside, while lower quality models that have external hinges can leave safes susceptible to intruders who can unscrew them with easy access.
Look for internal hinges as well as flush construction. This means that the chasis and door of the safe should sit flat and in alignment, so that no part of the safe can be extruded. Finally, the space between the door and its frame should be small enough that no tools can fit through, leaving the safe protected from pry ins.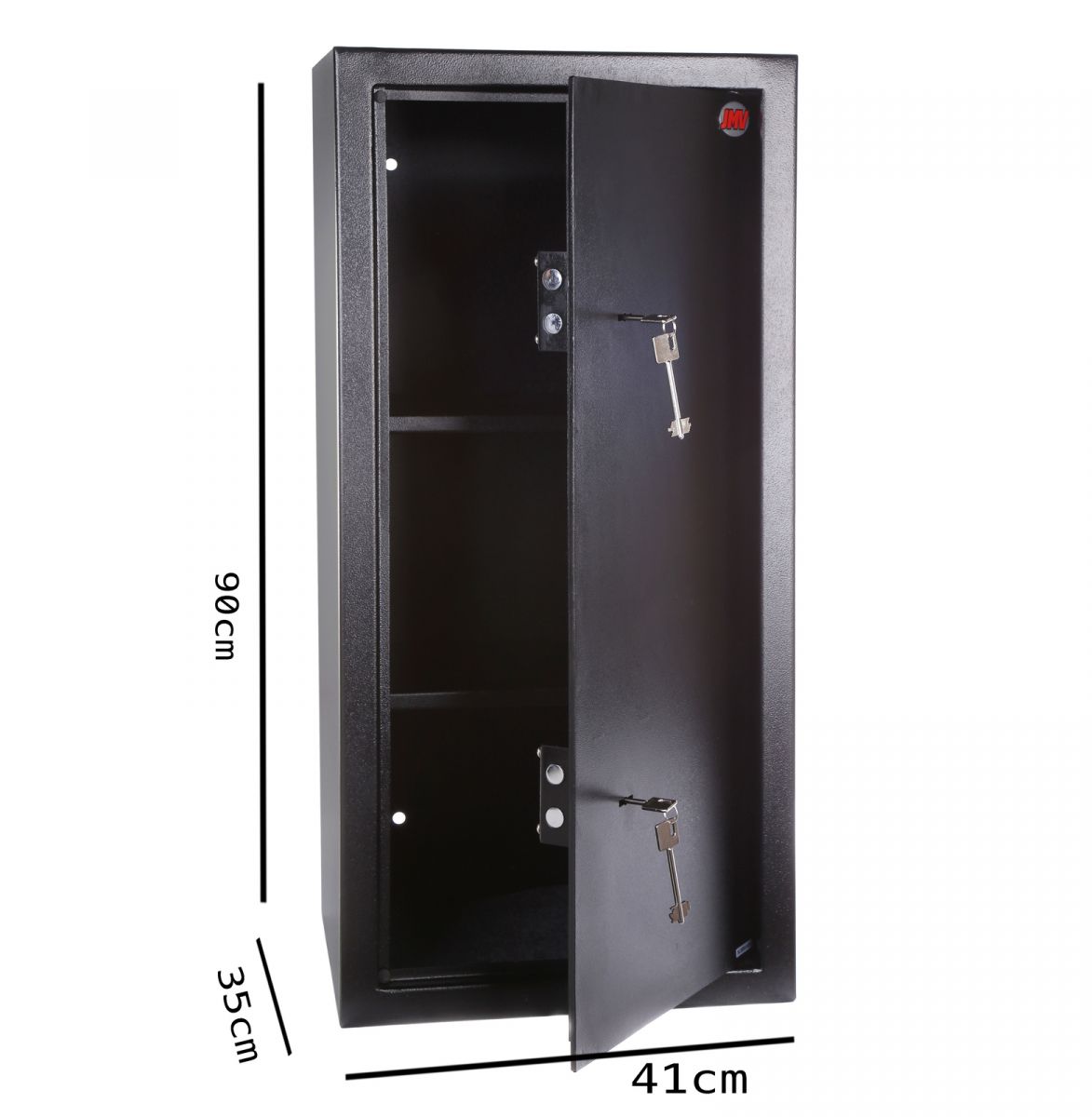 Choices for a Quality Gun Safe
We sell a range of gun safes in differing sizes, constructions, fire ratings and features. Whether you're looking for a reliable and affordable way to store your amateur gun collection, or are looking for more advanced models to for commercial use, you'll be able to find what you need at Need 1.
Check out our collection of safes, and contact our friendly team at info@need1.com.au for any questions, or to discuss which model is best for you.
Our gun safes are available for viewing at our Sydney warehouse during regular business hours or on Saturday by appointment. Call Jim on (02) 8319 2042.
---
Leave a comment